Pick the right voice
for your brand
Do you have a product video or a short clip that needs a voice? With our professional voice over artists you can give your brand the right voice in all languages and strengthen your credibility amongst your customers.
Humans are not only processing visuals, we have perceptions of sounds too – for better or for worse. Syntaxpoint therefore collaborates with professional voice over artists who record your scripts in studio together with experienced sound technicians, so that both voice and sound reach top quality. Pick and choose from different voices and speeds, and find the one that best reflects your brand.
If you are missing the script for the video, our skilled transcribers can transcribe the original video audio and create the script for you. We also translate and adapt the script to your liking in the needed language.
How voice over works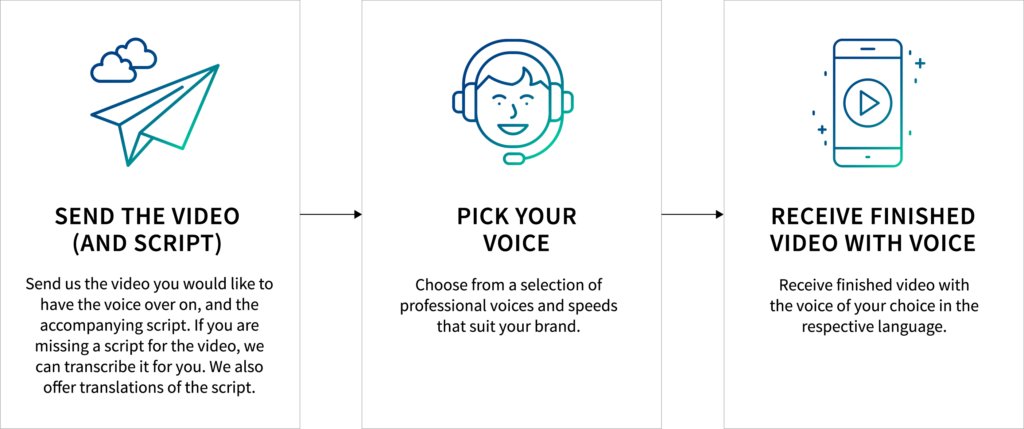 Key takeaways
Professional voice over on videos/short clips
Transcribing of sound
Translation and adaptation of script to local language
Which languages do we do?
We do voice overs in most European languages.
Talk to your Project Manager if you need a voice in a non-European language, and we will find the voices for you.
What is the cost?
Prices for voice overs depend on the language and length of the video/audio.
Get in touch with us today and let us know what you need, and we will send you a selection of professional voices and speeds to choose from.